About us
My business philosophy
I opened Rhéa Gallery in 1990 and operate using a simple rule. When buying or selling antiquities from the ancient Mediterranean cultures I strive to serve my customers, be they experienced collectors or novice aficionados, by adhering to strict ethical and archaeological criteria and enjoying offering them my knowledge and advice in making their choices.
All items I sell are thoroughly researched, are free of liens and encumbrances and their authenticity is fully guaranteed.
Confidentiality and discretion are a matter of course.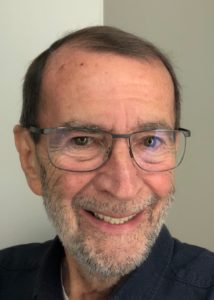 Meet the founder and owner
My name is Michael G. Petropoulos, and I am the proud owner of this beautiful gallery. Additionally, I am a dedicated father of five.
It is my pleasure to be your host, be it virtually here on the website or in person in Zurich.
I am a born-and-bred Athenian, and as a child, I was fortunate enough to be living and playing amid the ruins of ancient Athens, Delphi, Delos and Rhodes. The ancient ruins were literally my playground. To this day, I'm confident that the backdrop of my childhood subconsciously strengthened my eyes' ability to differentiate genuine style from imitations and forgeries, classical beauty and harmony from tawdriness and dissonance.
I was brought up bilingual and was blessed to be surrounded and nursed by scholars, intellectuals, artists, art-lovers and collectors.
In Switzerland, I was initiated into the art trade by working in the legendary Galerie Nefer in Zurich in the 1980's where I fell fascinated with the field.
In 1990. the time was finally right to open the doors of my own Galerie Rhéa.
Galerie Rhéa quickly became one of the major players in the trade of ancient art mainly thanks to my profound dedication and passion in the field, the support of renown scholars, curators, collectors and fellow dealers, and by exhibiting by invitation at the TEFAF Maastricht Art Fair during 23 consecutive years and other international fairs;  all of whom, I express my profound gratitude.
On the other hand, I find myself irresistibly drawn to a plethora of beautiful things from various origins, styles and materials beyond antiquity including visual arts, antiques, furniture and curiosities.
Frank Lloyd Wright said: "If you invest in beauty, it will remain with you all the days of your life."
Should you grace me with a visit here, at Galerie Rhéa in Zurich, you will be rewarded with an experience of the charm and eclectic beauty my collection bears – an experience the likes of which, no doubt, will only further energise your appreciation and love for art.