A Call to Consign with Galerie Rhéa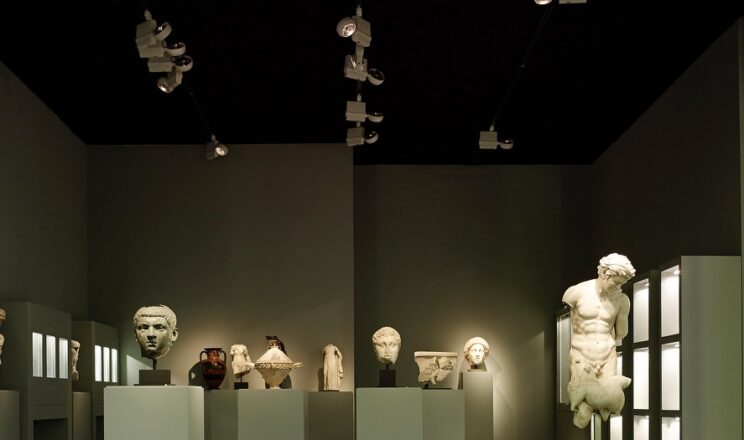 Dear friends of Galerie Rhéa,
I hope this message finds you healthy and happy. Here at Galerie Rhéa we are entering the warmer days with renewed vigour and optimism, and I would like to call upon those who might be interested to sell or consign your artworks with us this Spring.
With confidence, you can entrust us with the sale of antiquities you wish to part from. We are happy to provide guidance, advice and support throughout the process.
Expertise and Experience: Galerie Rhéa is composed of a team of experienced experts in the field of ancient art and antiquities, with a keen eye and extensive knowledge for identifying and evaluating antiquities. Consigning or selling to Galerie Rhéa means that you can trust us to provide you with a fair assessment of your collection.
Extensive Network: Galerie Rhéa has a long-standing reputation locally and internationally in the antiquities market and an extensive network of collectors and buyers. We are confident that we can connect your artwork with the appropriate buyer.
Marketing: Galerie Rhéa has a comprehensive marketing and promotion strategy that includes online presence, direct mail, newsletters, social media, and targeted advertising. That means, that vendors and consignors can benefit from a wider pool of potential buyers, ensuring maximum exposure for your items and increasing the likelihood of a successful sale.
Fair and Transparent Fees: Galerie Rhéa operates on a clear and transparent fee structure, with terms that are agreed upon in advance. This means that vendors and consignors can be assured that they will receive a fair market price for their pieces, and there will be no surprises or hidden fees.
Convenience: Galerie Rhéa takes the utmost care in handling and displaying all pieces consigned to them, ensuring that they are kept safe and secure at all times. Vendors and consignors can have peace of mind knowing that their pieces are in good hands and that they will be treated with the respect and care they deserve.
Legacy and Historical Preservation: By consigning pieces to Galerie Rhéa, vendors and consignors can help preserve and promote the legacy and history of ancient art and antiquities for future generations. By making these pieces available for public display and private collections, it can help ensure that they are appreciated and valued for years to come.
Please feel free to contact us via mail, phone, or via our website. We look forward to hearing from you and, as ever, would be delighted to welcome you to our new gallery premises.
Let us stay in touch and see you soon,
Michael Petropoulos