The Next Generation of Collectors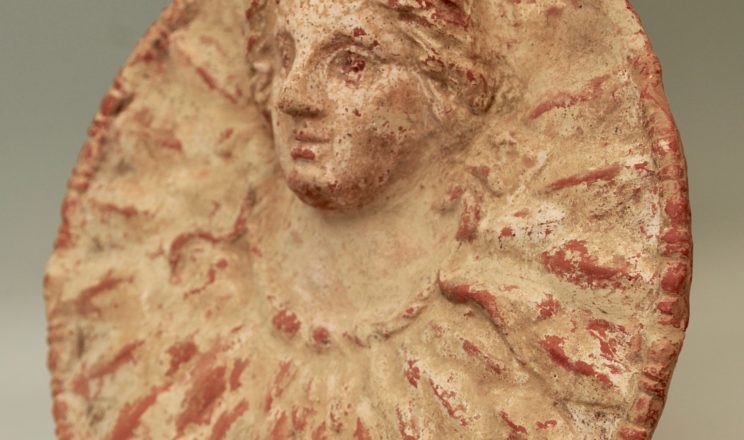 Dear friends,
Welcome to Galerie Rhéa!
"The Next Generation Collectors" ©
Spring is traditionally a time of renewal, growth, and new beginnings, and for many people, it's also a time to refresh their homes and living spaces. This can create a sense of excitement among art collectors, as they may be looking to add new pieces to their collections that reflect the energy and optimism of the season. Overall, the sense of renewal and joie de vivre that comes with spring can be a powerful motivator and it's no surprise that many among us see this season as an ideal time to buy art.
To aspiring GenX, and Millennials collectors and to any other connoisseur who share a common interest in collecting fine art and beauty I would like to say, stepping into Galerie Rhéa feels like stepping back in time, as the relics of ancient civilizations work their mojo on your senses.
Collecting ancient art is not only a great way to learn about history and culture, but it can also be a rewarding and fulfilling hobby and an enriching experience.
It is not necessary to be rich to enjoy this hobby. Many pieces of ancient art are affordable and accessible to people with different budgets. Ancient artefacts, pottery, jewelry and small sculptures are examples that can be purchased at reasonable prices.
Here are a few reasons why collecting ancient art can be a worthwhile pursuit:
A Connection to the Past: Ancient art offers a tangible link to the past and allows us to see and touch the objects that were once used and admired by people long ago. Collecting ancient art can give us a better understanding of the cultures and societies that produced these works and allow us to connect with our shared human history.
Aesthetic Beauty: Ancient art can be incredibly beautiful, and collecting it allows us to appreciate and showcase its beauty and artistic value. Whether it's a finely crafted statue or a delicate piece of pottery or jewelry , ancient art can add a unique and stunning aesthetic to any collection.
Investment potential: While collecting ancient art should primarily be done for the love of history and art, it's worth noting that many ancient art pieces can appreciate in value over time. Some collectors have even turned their hobby into a profitable investment.
Educational Value: Collecting ancient art can be an excellent way to learn about different cultures, art forms, historical periods and techniques. By studying and appreciating these works, collectors can deepen their knowledge and understanding of the world around them as they provide insight into the beliefs, values, and lifestyles of ancient civilizations.
Preservation of History: By collecting ancient art, we can help preserve these objects for future generations. By taking care of these works and ensuring their survival, we are playing an important role in safeguarding our shared cultural heritage.
Challenge: Collecting ancient art can involve extensive research and analysis to determine the authenticity, provenance, and historical context of the objects, which can be intellectually stimulating and rewarding. However, It is important to note that collecting ancient art and artifacts is nowadays a complex and controversial issue. Some argue that the practice of collecting ancient art fuels the illicit trade and contributes to the loss of cultural heritage. Therefore, it is essential to ensure that any purchases are made ethically and legally, and that collectors are aware of the risks and consequences associated with collecting and buying ancient art from unknown or dubious sources.
In conclusion, collecting ancient art can be a fulfilling and rewarding hobby accessible to people with different budgets that offers a connection to the past, aesthetic beauty, investment potential, educational value, and the preservation of history. Whether you're an aspiring collector or a fine art enthusiast, I encourage you to explore this fascinating world and discover the joys of collecting ancient art.
Let us stay in touch and see you soon,
Michael Petropoulos